I found this cute little table with fun curves and accents. It's very small and when I got it it was very white.
Cute but needed a little color. I decided to go with blue. I love Annie Sloan Napoleonic Blue but I wanted it to be a shade or 2 lighter so I added a little Pure White until I got the shade I wanted. I painted the body and legs blue and then painted the top, the cut out of the bottom shelf and the flower accents Pure White.
Once it was all painted I distressed it to give it a shabby chic look and then waxed it with a coat of Annie Sloan clear wax. Then added just a touch of dark wax to give it that slightly aged look. Love the accents on this table.
I love the original colors that Annie Sloan offers but it is really easy to mix paint and come up with the color you want. One of may favorite things about painting furniture is seeing the end result. Chalk paint offers so many possibilities!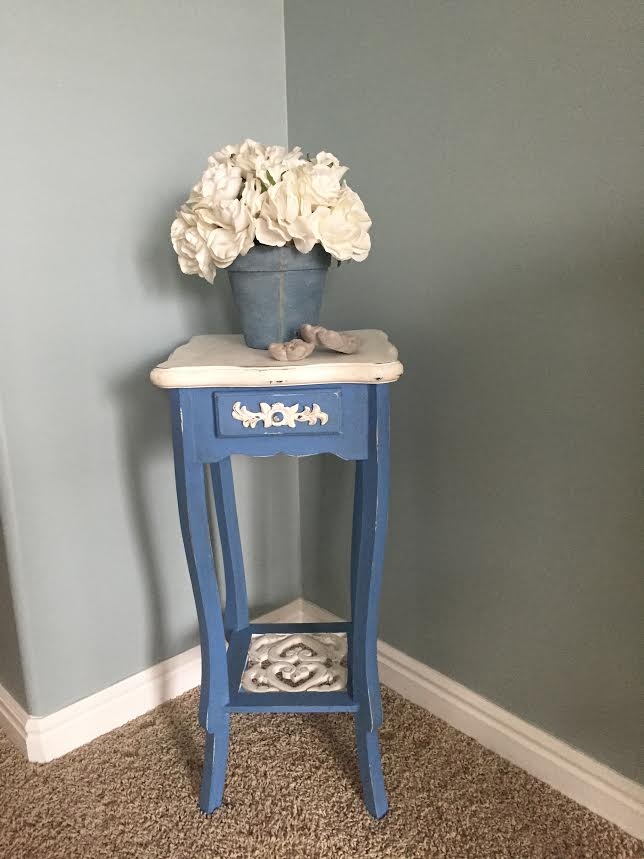 Thanks for taking a look!
Cindy